ACElab, LLC http://www.acelab.com
32811 FM 2978 Rd. Magnolia TX 77354
Tel/Fax: 281-259-1094 info@acelab.com
Remote Controlled Magnetic Minisubmersible
Possibly the world smallest remote controlled minisubmersible toy
This project was among the 50 finalists out of arround 10,000 contestants of Everyday Edisons second season National Contest.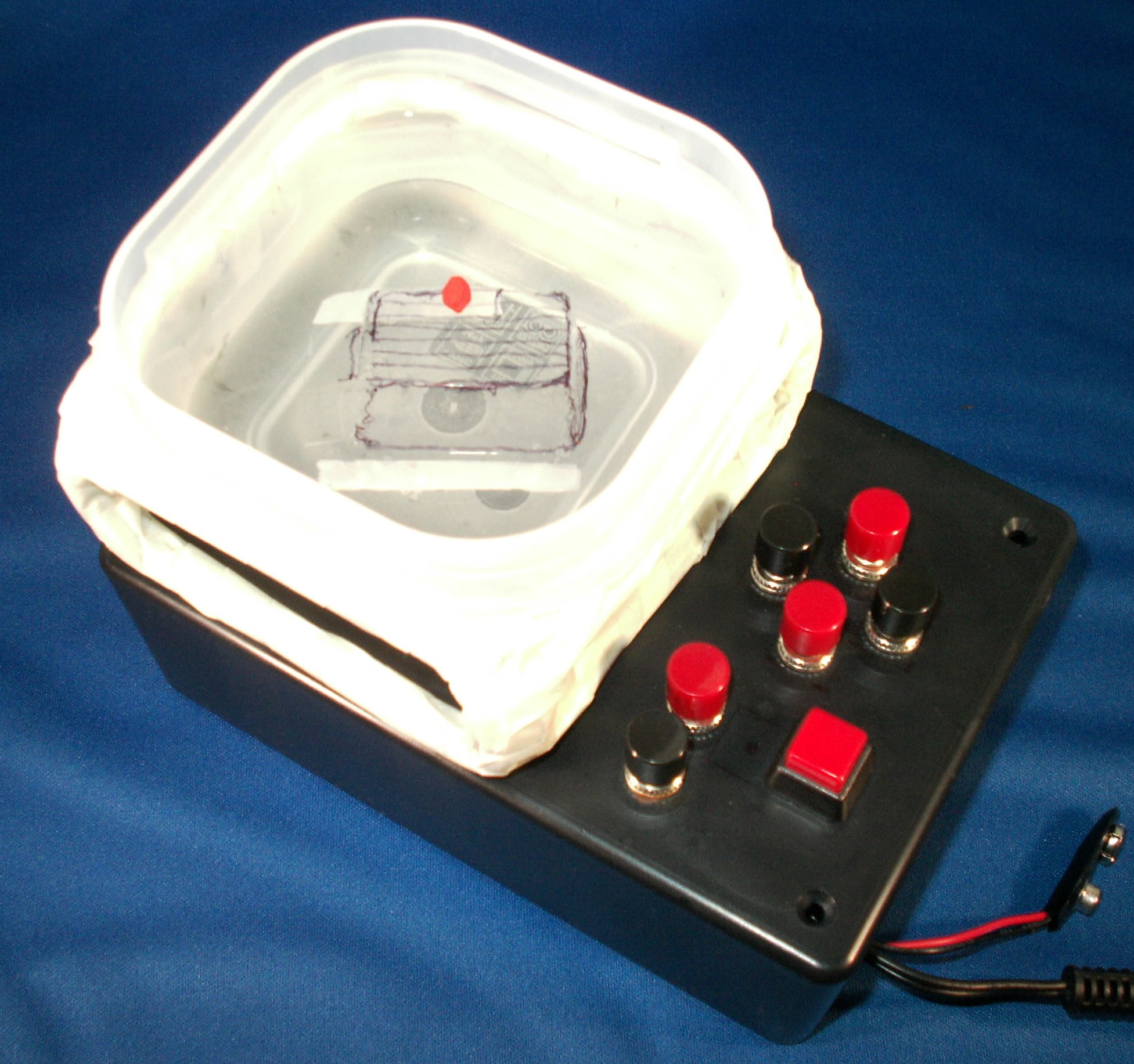 This is a 3D universal magnetic field generator:
Ships could be driven in any direction.

Interchangeable containers or ships.

Add a landscape or a challenge field to increase playability.

Add a timer to time challenge course completion.

Sensors could be added to detect intermediate step completion in challenge field.

Conect to a computer and program magnetic field patterns.

Use as education toy to teach about magnetic fields gradients and rotation.

Use as research tool.
For more information go to www.acelab.com/minisub
We are already preparing a patent application for this invention.